Brush Type Cable Management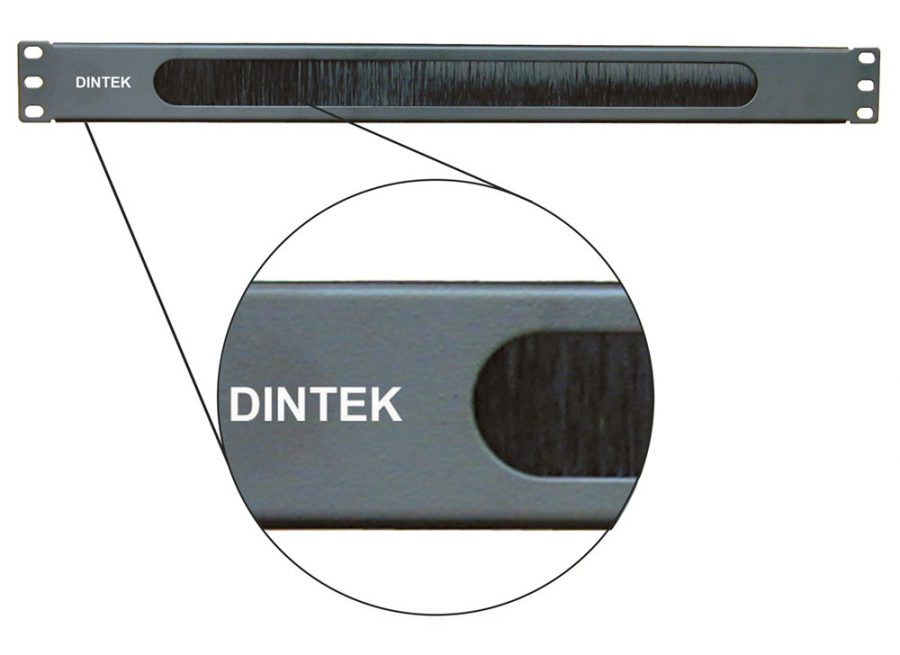 These Brush Type cable management panels fit in a standard 19″ rack or patch cabinet and are used to replace closed cover panels. The panel ensures that you can easily route cables to the front or rear. The brush structure allows you to quickly and easy to conceal.The temperature remains regulated, so that hot and cold zones in the patch cabinet remain constant.The panel is made of high-quality steel and high-density nylon brushes.
With the DINTEK ezi-Manage™ brush panel you create a neat professional look in your patch cabinet, you can easily work your cables out of sight and the air circulation remains intact.
Product number N2304-03004CH
Highlights
Panel height 1U

Material black steel

Temperature remains regulated

High Density Nylon Brushes
Can be used in combination with