MUTOA
There is a need for connectivity in more and more (work) places, but there are hardly enough outlets to neatly assemble the connections. The DINTEK Mult-User Telecommunications Outlet (MUTOA) offers the solution here. Up to 6 outlets can be mounted in this slim plastic wall-mount surface-mounted housing.
Product number N1301-01011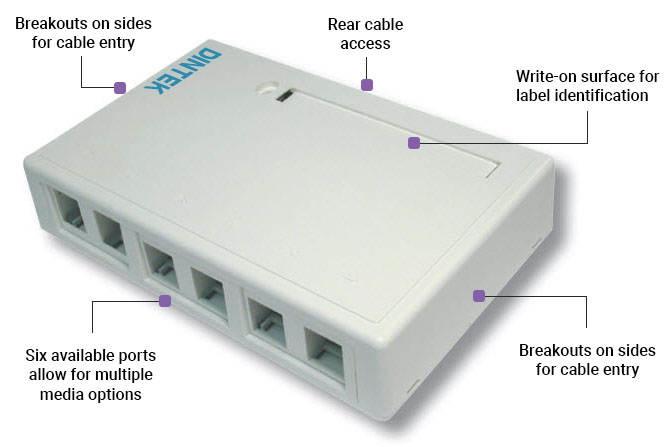 Outlets
The MUTOA is suitable for different types of cabling. Ethernet connections can be mounted directly in the housing with DINTEK keystones. Modules are available for terminating fiber cables.
Highlight
High quality performance in the work area

Rear entry of the box is also possible

Rear and side cable access available