DINTEK Pass through ezi-plug
Install a whole series of RJ45 plugs?
With the pass-through solution from DINTEK, the termination of the CAT6 cabling with an RJ45 plug becomes a lot easier and saves a lot of time. The RJ45 pass through plug can be slid over the wire pairs. The special DINTEK ezi pass through pliers clamps the connector to the cable in one movement and simultaneously cuts the wires at the front. The chance of errors is less, the twist of the wire pairs is as close as possible to the termination point and the assembly is considerably faster.
Passthrough connector/plug CAT6
Crimping tool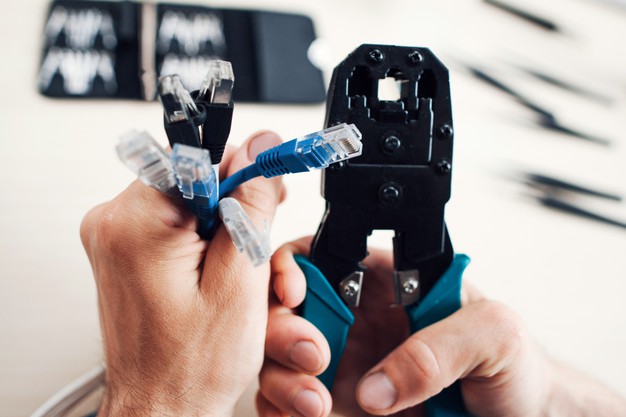 ezi plug - pass through RJ45 termination