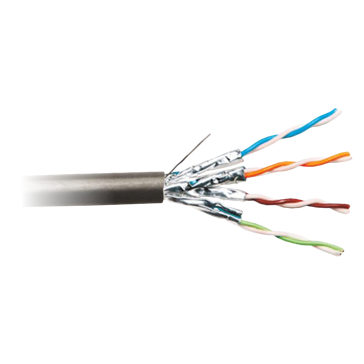 Do you have IP camera surveillance on your company site or an entrance gate that works on the basis of IP? The equipment for this will have to communicate via UTP cabling.
With the outdoor cabling from DINTEK you can lay fault-free cabling for this. This cabling has a special sheath that can withstand UV radiation and moisture.
DINTEK outdoor cabling is available in a U / UTP and U / FTP variant. The U / FTP variant comes with foil that protects the wire pairs to prevent interferences.
Installation cables