Patch cable LC-LC multi-mode
Multimode fiber patch cable with LC connector. Can be used for connections where the fiberglass is assembled on both sides with an LC connector.
The DINTEK fiber patch cables are equipped with connectors and can be used directly.
These cables are available in different lengths. See the table below for the available lengths and corresponding article numbers.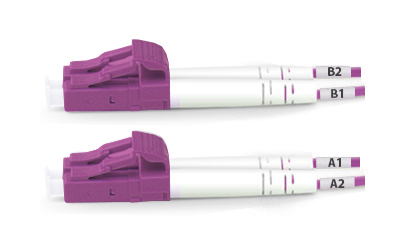 Available lengths
| Lengte | Productnummer |
| --- | --- |
| 0.5m | N2104-07419 |
| 1m | N2104-07411 |
| 1.5m | N2104-07420 |
| 2m | N2104-07412 |
| 3m | N2104-07413 |
| Lengte | Productnummer |
| --- | --- |
| 5m | N2104-07415 |
| 10m | N2104-07410 |
| 15m | N2104-07409 |
| 20m | N2104-07408 |
| 30m | N2104-07421 |