Designed for CAT6 RJ45 connectors
The DINTEK CAT6 Strain Relief Boot is specifically designed to be crimped onto DINTEK CAT6 RJ45 connectors.
The special design ensures that the cabling is slightly relieved when the connector is crimped, so that the pairs of wires inside the cable are not compressed too much. The protection placed over the lock of the connector is made of flexible plastic. This ensures that it easily folds back when you want to crimp the connector to the cable. But it also ensures that the lock does not catch on anything if you want to move the cables afterwards.
Product number N1601-02014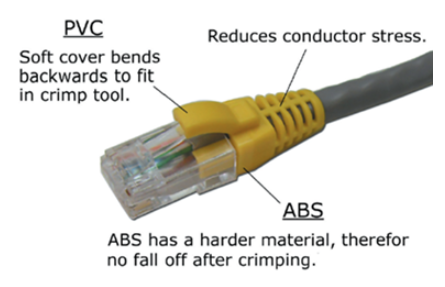 Highlights
Protection is made of flexible plastic

Designed to be crimped with the RJ45 CAT6 plugs

Out diameter is 6,5mm
Can be used in combination with